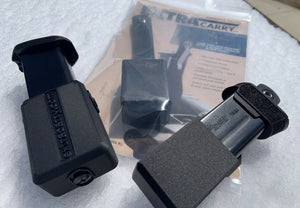 I recently spoke with Rick, the designer, and owner of a company called ExtraCarry. He asked me to take a look at a couple of their products. Specifically, he wanted some feedback on their different magazine pouches designed for concealed carriers who carry a spare magazine in their pocket. ExtraCarry offers two versions of their magazine carrier. I was familiar with the NeoMag and Snag Mag, similar products designed with the same purpose. As I noted in this review, each product has some advantages and disadvantages, which I did some time ago. However, ExtraCarry was a product I had not...
---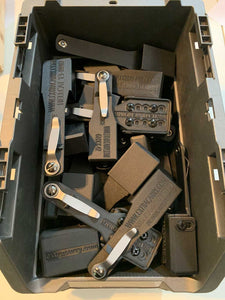 A special thanks to USCCA.
ExtraCarry Mag Pouches have been selected as part of the "Gear We Love" section in the April 2021 issue of Concealed Carry Magazine.
We are working as fast as we can to meet the demand for the mag specific ExtraCarry Mag Pouches and the New Universal 9mm ExtraCarry Mag Pouch.
Thanks for your patience!
The ExtraCarry Sales Team
Part of Today's Production from the ExtraCarry Team