News — USCCA GEAR WE LOVE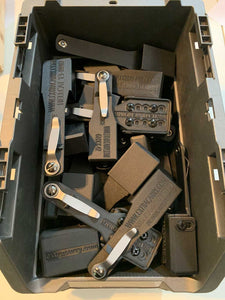 A special thanks to USCCA.
ExtraCarry Mag Pouches have been selected as part of the "Gear We Love" section in the April 2021 issue of Concealed Carry Magazine.
We are working as fast as we can to meet the demand for the mag specific ExtraCarry Mag Pouches and the New Universal 9mm ExtraCarry Mag Pouch.
Thanks for your patience!
The ExtraCarry Sales Team
Part of Today's Production from the ExtraCarry Team