News — Walther CCP Magazine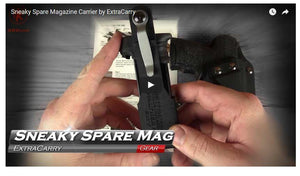 Graham Baates - Active Army veteran, NRA Certified defensive handgun instructor and Firearms industry writer.
Author:

Thank you Graham for taking the time to review the ExtraCarry™ Mag Pouch for your Walther PPS

The ExtraCarry™ Staff
---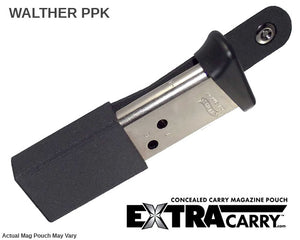 ExtraCarry.com is proud to announce the release of the ExtraCarry Mag Pouch for the all new Walther CCP (Concealed Carry Pistol) in 9mm. The new Walther SOFTCOIL™ gas-delayed blowback technology works to make the CCP an excellent concealed carry firearm. The product is available at www.ExtraCarry.com The CCP's SOFTCOIL™ gas-delayed blowback system uses gas pressure from the ignited cartridge by directing it through a small port in the barrel in front of the chamber to slow down and delay the rearward motion of the slide. This is accomplished by means of a piston contained inside of a cylinder located under...