News — springfield 10 round mag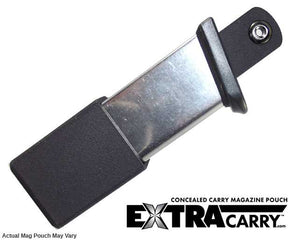 - Press Release -
The Springfield Armory Hellcat.
"Fantastic", "Home-run". "H
ighest capacity micro-compact pistol
", "Wild new entry".
That's just a few of the quotes from those review the Hellcat 9mm Subcompact Pistol.
We heard it, so we made it.
The ExtraCarry Mag Pouch is now available for the 10+1magazine for the Hellcat 9mm pistol from Springfield.
ORDER THE EXTRACARRY FOR THE HELLCAT 10 ROUND